Australian-Made Blade Fencing Solutions At Affordable Prices
---
Fencing & Gate Centre are blade fencing specialists, offering a deep and long-term commitment to the fencing solutions across Australia.
Our Blade Fencing solutions showcase our top-notch craftsmanship, when it comes to fence and gate manufacturing. Crafted with solid precision and a focus on aesthetic appeal, our Blade Fencing stands as a beacon of our dedication to delivering top-tier fencing solutions.
Blade Fencing, also known as flat-bar fencing, is not just for security; it's a blend of elegance and durability. We pay close attention to every detail when creating each panel of Blade Fencing, making them a symbol of superb craftsmanship.
If you can't find what you're looking for contact us, our team is more than happy to help!
Our Blade Fencing Solutions
Explore the wide array of Blade Fencing offerings available at Fencing and Gate, meticulously designed to cater to the unique needs of property owners.
---
Standard Blade Panels: Exceptional Versatility
Our Standard Blade Panels epitomise practicality and adaptability. Crafted to meet the highest industry standards, they stand as a dependable and sturdy fencing solution. Offered in various sizes, these panels can be customised to suit a diverse range of property dimensions.
Tailored Creation To Your Needs
Recognising the distinctiveness of each property, we at Fencing and Gate Centre appreciate the importance of personal style in fencing choices. Our Custom Blade Designs provide a unique solution, enabling you to infuse your property with a one-of-a-kind flair. Whether it's a specific pattern, motif, or conceptual design, our dedicated team is committed to bringing your vision to fruition.
Finsihes and Colours: Tailored to Your Taste
Personalise your Blade Fencing further with our selection of finishes and colours. Choose from an array of options to match your property's aesthetic seamlessly. Whether you prefer a classic, understated finish or a bold, statement-making colour, our range ensures that your Blade Fencing complements your property perfectly.
Classic Matte Finish: A timeless option that exudes sophistication.
Textured Finishes: Adding depth and character to your Blade Fencing.
Custom Colour Options: Express your unique style with a personalised hue.
At Fencing and Gate, we believe in offering choices that empower you to create a fencing solution that is as distinct as your property.
Why Choose Us For Your Blade Fencing Solutions?
Customisable Blade Fencing
Blade Fencing Installation
---
Blade Fencing presents a premium fencing solution with a range of distinctive features and advantages, making it the foremost choice for property owners seeking excellence in both security and aesthetics.
Endurance: Engineered for Longevity
The cornerstone of Blade Fencing lies in the outstanding quality of materials and construction methods employed. Each panel is crafted with precision, using top-tier materials renowned for their robustness and resilience. This ensures that Blade Fencing remains a stronghold against the passage of time, delivering lasting protection for your property.
Aesthetics: Modern Elegance at its Core
Blade Fencing isn't just a security solution, it also elevates the visual appeal of any property. With sleek finishes and modern design options, it can integrate into various architectural styles, which enhances the overall look and feel of your space. Whether your property displays a classic charm or embraces a more modern aesthetic, Blade Fencing adds a touch of sophistication that complements any setting.
Security: Fortified Protection
When it comes to safeguarding your property, Blade Fencing is unmatched in robustness. It has a formidable presence that acts as a deterrent to potential intruders, providing an added layer of security. With a focus on strength and stability, Blade Fencing ensures that your property remains safe and secure.
Low Maintenance, High Convenience
At Fencing and Gate Centre, we understand the value of your time. That's exactly why our Blade Fencing is designed for minimal maintenance. With easy upkeep and a resistance to wear and tear, you can enjoy the benefits of Blade Fencing without the hassle of constant attention. This means you have more time for you, to focus on what truly matters.
With Blade Fencing, you're not just investing in a fence – you're investing in peace of mind, elegance, and solid security.
Top Quality Blade Fencing Materials
Long Service Warranty
Easy + Fast installation time
Highly Durable, Long-lasting Farm Fencing
Weather-Resistant Fences for Countryside Living
Adds Security For All Properties
Versatile Fences Available for Residential and Commercial use
Customisable Blade Fence Designs Available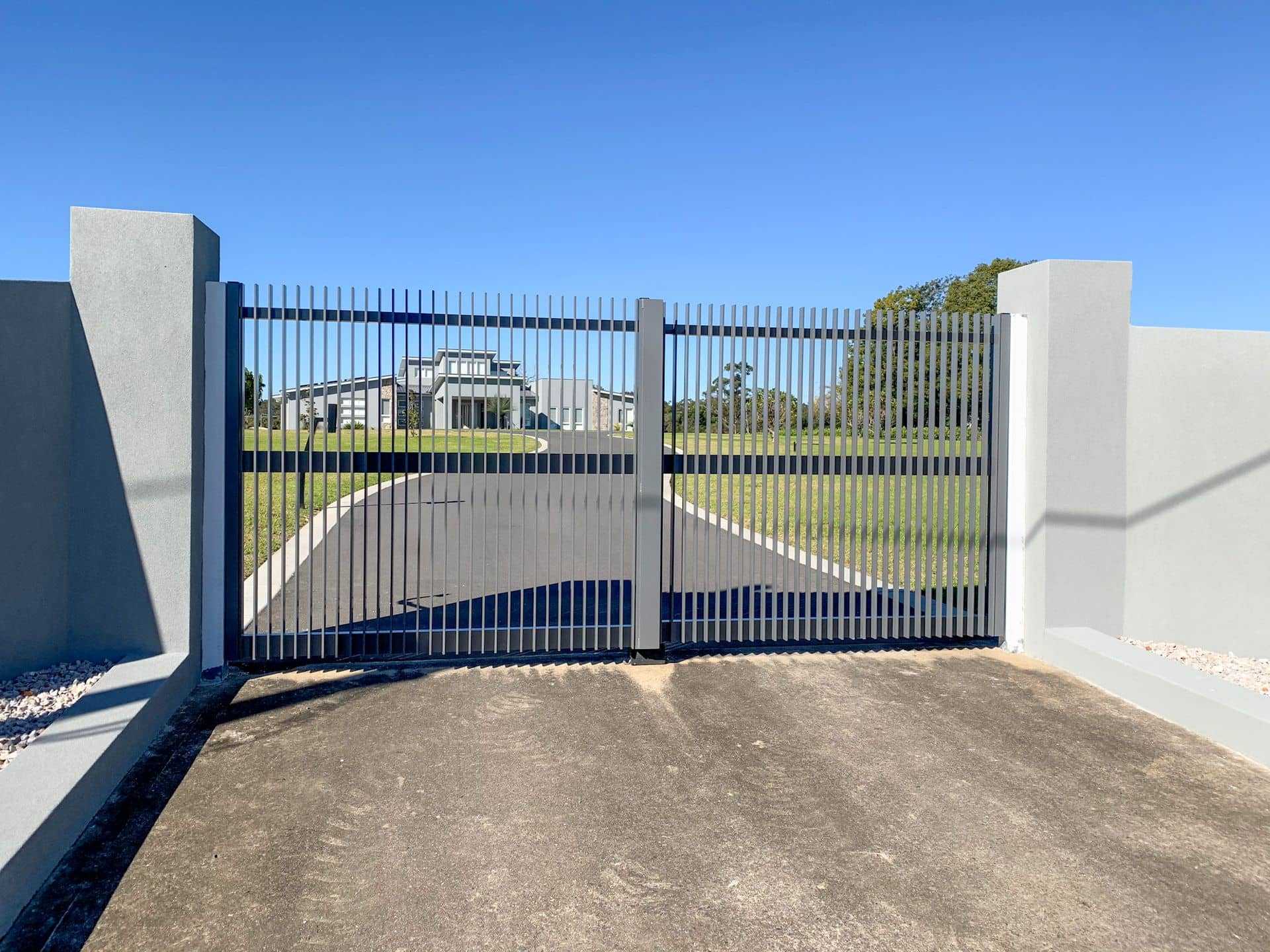 Premium Australian Made Fencing Supplies
At Fencing & Gate Centre, we understand that by providing the best quality fencing solutions, not only will our customers love our products, but they will get a fence that lasts. Our extensive range of quality agricultural fencing supplies are highly rated and second to none.
Check out some of our other premium fencing solutions below!
Free Blade Fencing Contractors Consultation and Quote
Here at Fencing And Gate, our team of experienced fencing contractors are highly experienced and specialises in manufacturing and fencing installation.
We provide fencing solutions to residential and commercial properties, throughout Greater Sydney, the Central Coast, Wollongong, NSW and Interstate. We use only the highest quality materials and workmanship to ensure that your fence is highly durable, and long-lasting.
---
Available in 1490,1790, 2090 - *2390 & Custom Sizes Available*


---
Available in 1490,1790, 2090 - *2390 & Custom Sizes Available*


Get A Farm Style Fencing Quote
---